Joint Opening Performance
A joint production with Arts' Options to stage an opening performance in Yuen Long district to introduce and promote the year round project.
Beatbox Workshops
Participants will learn beatbox techniques through the workshops, which allows them to perform independently and with a cappella group in the Voice Out Showcase.
Voice Out Showcase
Participants of beatbox workshops and elementary a cappella classes will be staged in a showcase, sharing their achievements of training to the public.
Audition
Participants completing Elementary A Cappella Classes passing the audition will participate in the rehearsal classes and finale performances.
Mini Concert
Artists from Yat Po Singers will perform in concert in the community to introduce a cappella to the district.
Advanced A Cappella Classes
Professional a cappella instructors will take the lead to guide participants on advanced techniques of a cappella singing.
Dance and Physical Theatre Training Class
Selected participants from the advanced a cappella classes will receive dance and physical theatre training to enrich the performance in the music video and finale performances.
Advanced Beatbox Workshops
Participants receiving more advanced beatbox technique will be performing independently and with a cappella group in the finale performances.
Voice Out! Finale Performances and Screenings
Workshop participants will demonstrate their achievements at the end of the training with artists from Yat Po Singers. Screenings of documentary for the scheme will take place in the finale performances as well.
Song Recording and Music Video Shooting
Workshop participants will take part in music video shooting and song recording. Video shooting will take place at the landmarks in Yuen Long to promote the unique scenery of the district. Music video will be displayed online for public viewing.
Programmes conducted in Cantonese.
All activities of the scheme are free of charge.
Produced by: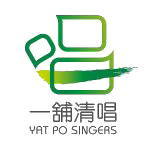 Supported by:

Programme Enquiries:
Leisure and Cultural Services Department
2591 1340
Programme and Enrolment Enquiries:
Yat Po Singers
2154 4233
info@yatposingers.org
Presenter reserves the right to change the programme, instructors/artists should unavoidable circumstances make it necessary.
The content of programmes does not represent the views of the Leisure and Cultural Services Department.