Joint Opening Performance
Introduce and promote the project through the opening performance in Yuen Long district by joining hands with Yat Po Singers.
Experience Workshops
Participants can gain theatre knowledge basics through experiencing theatre practices.
Audition Workshops
Selected participants will be joining the Multi-Faceted Performing Art Form Training and rehearsal, and participating in the touring and finale performances.
Multi-Faceted Performing Art Form Training
The training includes the common elements of performing arts. The performing techniques of participants will be enhanced and they can apply on all kinds of performing arts after training.
Rehearsal and Touring Performances
Instructors and directors will lead the participants to explore and create short performances, and render into touring performances in the district.
Online Screening
Video of touring and finale performances will be displayed online for public viewing.
Programmes conducted in Cantonese.
All activities of the scheme are free of charge.
Produced by: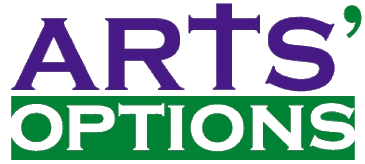 Supported by:



Programme Enquiries:
Leisure and Cultural Services Department
2591 1340
Programme and Enrolment Enquiries:
Arts' Options
9453 6720
ao18arts@arts-options.org.hk
Presenter reserves the right to change the programme, instructors/artists should unavoidable circumstances make it necessary.
The content of programmes does not represent the views of the Leisure and Cultural Services Department.